The Oracle Algorithm is our very own system that uses computer generated algorithms that transforms complicated stocks into simple yet effective trade alerts...
To do that, we focused on these 3 things:
#1: Accuracy and Fewer Mistakes - In algorithmic trading, there is minimum human intervention, so there is a lower chance of making dangerous trading mistakes.
Using the algorithm, we sift through 15,000 stocks every second. Our algorithm searches for a 5 to 1 risk ratio, meaning we risk $1 to make $5 on each trade, we generate 15 trading opportunities a day and alert 3 of them.
You can begin using our algo alerts with as little as $100/day, & then begin to scale after your trading is profitable.
For example on this chart, BBBY, no human being would've seen the massive spike coming on Bed Bath and Beyond, but our Algorithm picked it before it ran.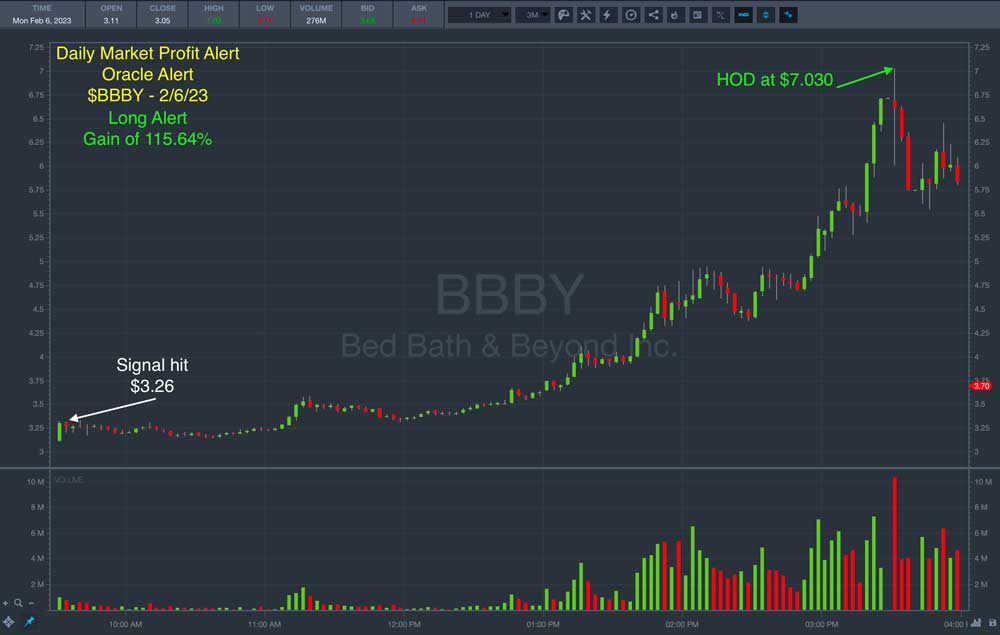 #2: The Algorithm is Hard At Work 24/7: A computer doesn't need sleep, so our trading algorithms can find trades all the time, as long as the market is open.
There is no missing any qualified trade setup with algorithmic trading because our algos are scanning the markets and making trade alerts all the time, even while you sleep.
Our algorithm picked up OCEA before the opening bell even rang on February 23, while most people were getting ready for work or still asleep…
The entry was signaled shortly after the opening bell and gave a great opportunity for a 255% Gain!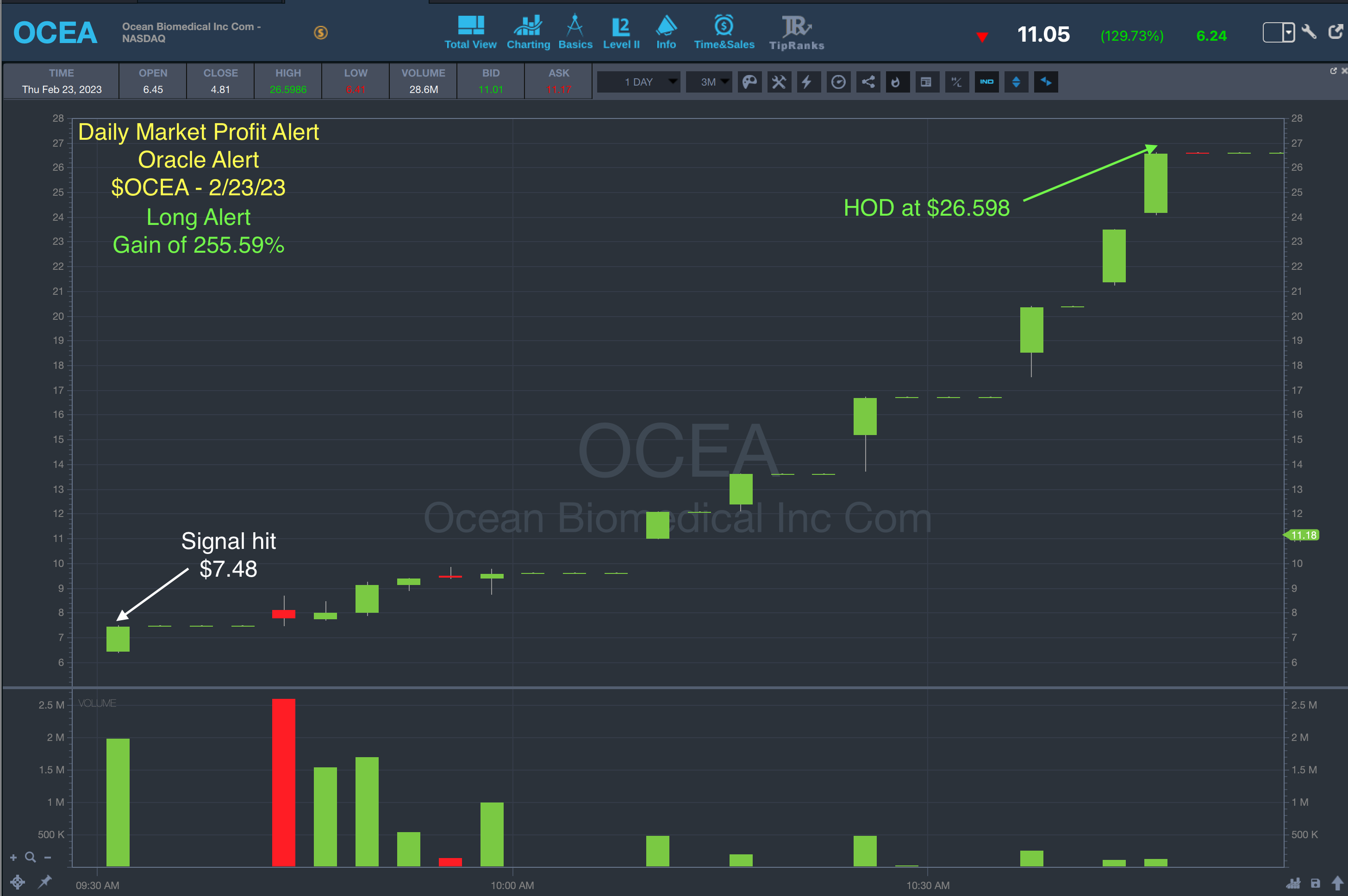 #3: Emotionless Trade Decisions: Your emotions in trading expose you to unnecessary risk. When you lose capital because of emotional trading, you tend to get involved in revenge trading. This trading refers to the practice of going ahead with a trade to overcome a previous loss. There's an intense feeling to overcome the loss as quickly as possible, and in a bid to do so, you go about making random trades that can cause more harm than good.
By using "Algorithmic Trading" you remove all decisions based on emotion from your trading. You only make trade decisions based on statistics and a proven method.
Hand Delivered FREE Algorithmic Trade Alerts Daily