Project: ALPHA is our proprietary system that uses computer generated algorithms to identify mysterious price anomalies happening inside the stock market in real time.
Created by a former software engineer turned multi-millionaire trader with over $1.9 million in career profits, Project: ALPHA is focused on three things:
#1: Accuracy and Precision - There is minimum human intervention involved in ALPHA's algorithm, so there is a lower chance of making dangerous trading mistakes…
Every single second, ALPHA's algorithm sifts through 15,000 stocks searching for a Wall Street "dark anomaly" to profit off of. On average, ALPHA generates 3 to 5 trade opportunities a day.
You can begin using ALPHA alerts with as little as $100/day, and then begin to scale after your trading is profitable.
For example, take a look at RMED's chart, no human would've seen the massive momentum coming into RA Medicals, but Project: ALPHA identified a "dark anomaly" before it ran up 105%.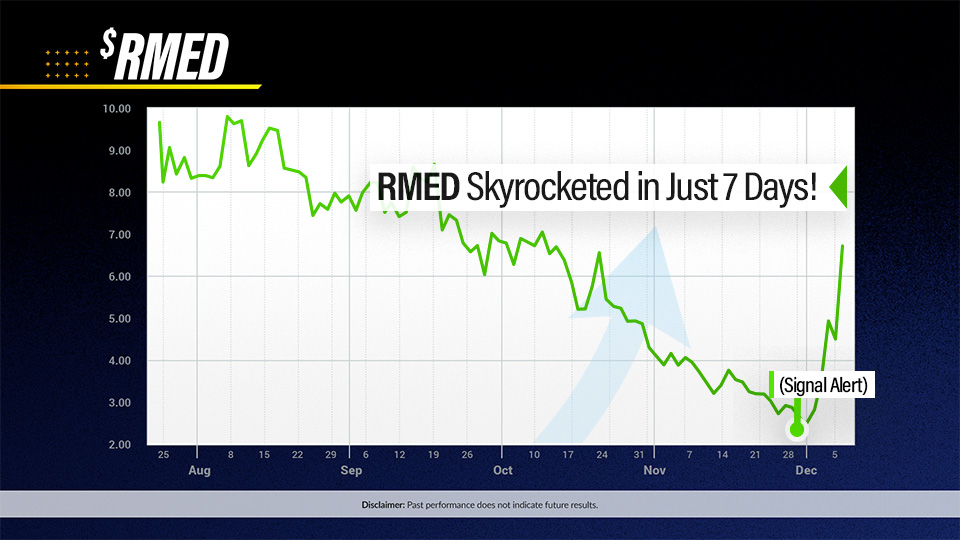 #2: ALPHA's Algorithm is Working 24/7: Unlike the best human traders alive, our algorithm doesn't need rest or sleep. ALPHA can find trades all the time, as long as the market is open.
With ALPHA in your corner, there is no missing qualified trade setups because the algo is always scanning the markets and making trade alerts all the time, instantly.
For instance, after Kala Pharmaceuticals plummeted -58% and was dormant for weeks…
ALPHA's algo discovered a "dark anomaly" taking place within the stock and signaled a buying opportunity right at $6.26 a share.
And as you can see, once ALPHA's official buy alert trigger was sent out…
Kala's stock price saw an 806% gain.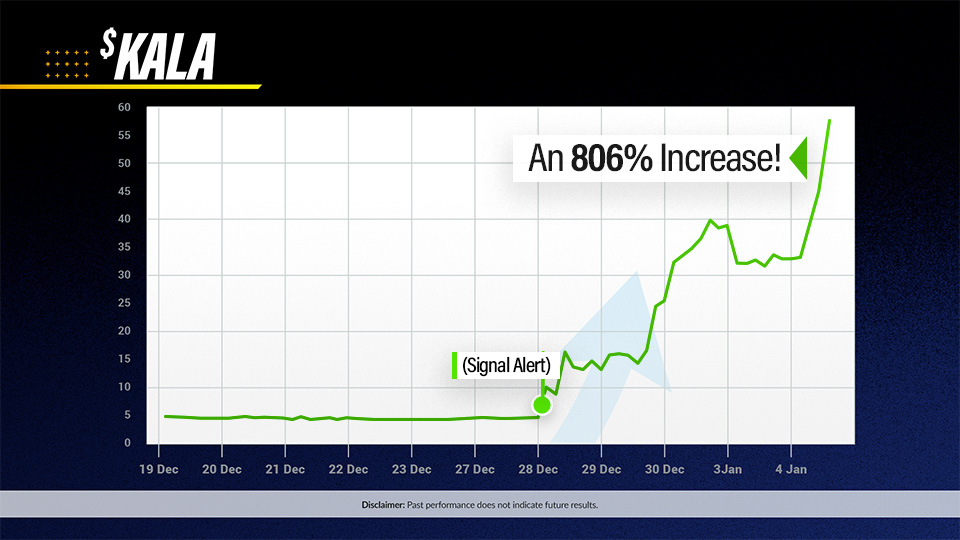 #3: Emotionless Trade Decisions: Are your emotions getting the best of you when it comes to trading? It's time to face the harsh truth: letting your feelings and emotions control your trades is a recipe for disaster. You're risking losing your hard-earned capital to the dangers of emotional trading.
Think about it: when you experience a loss due to emotional trading, you'll likely find yourself in the grip of revenge trading. This can quickly spiral out of control, as you'll feel an intense urge to overcome your previous loss as quickly as possible. This reckless behavior often leads to making hasty and ill-considered trades that can cause even more damage to your account.
By using ALPHA's algo, you'll remove emotional trading decisions and start trading based on statistics and a proven strategy responsible for over $1.9 million in profits. ALPHA will only send you a buy alerts trade when it spots a "dark anomaly" taking place in a stock…
Hand Delivered FREE Algorithmic Trade Alerts Daily